It was a difficult but successful course, as evidenced by its presence over the years.
The Pharmaceutical Company COOPER S.A. was founded in 1936 and has had a continued presence in the pharmaceutical Greek pharmaceutical market up to the present day.
This presence has been a notable one, making an indelible mark with both its innovative techniques in the production of parenteral solutions, injectable antibiotics, classic and unique Hospital drugs and its well known tried and tested full range of ophthalmic products, and its equally important partnerships with recognized Companies abroad.
It has faced all the difficulties it has encountered on its path with great success, as indicated by its ongoing presence over the years.
Today the fully Greek-owned company, established with a new equity and administrative structure in 2006, looks forward to the future with optimism, ready to face the challenges of the present. Its aim is to establish itself as a dynamic pharmaceutical production unit, whilst developing partnerships with major companies abroad in the fields of both pharmaceutical medicine and medical devices.
Flexibility – Speed – Adaptability. Incorporation of both new technologies and new management methods, the integration of quality standards and quality control systems in its production processes and other organisational activities, as well as maximized utilization of the substantial capital funds available to it combined with its human resource development, all lead towards growth and its establishment as a major force in its field.
The commitment of Management to the Company's dynamic growth and implementation of its quality objectives are the cornerstone of progress today and tomorrow. The strategic course which COOPER SA has set is based on effective service of the needs of the Medical community and Greek patient care.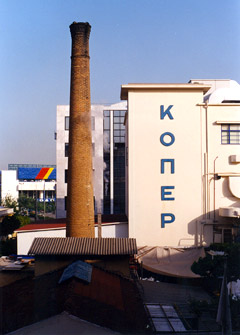 COOPER SA is one of the oldest pharmaceutical manufacturers in Greece.
It was founded by Constantine Lemos, a pharmacist who opened a pharmacy in Omonia on Panepistimiou Street (where the National Bank is today).
In 1936, he founded COOPER SA, registered in Athens, in collaboration with Dr. Albert Salmon, founder of the French company, LA COOPERATION PHARMACEUTIQUE FRANCAISE, on the same premises (64 Aristovoulou, 11853 Petralona) it still occupies today, with an initial surface area 1.900m2.
During World War II, the company was the main supplier of the Red Cross, though it suffered extensive damage from both German bombardments and in the course of the civil war.
The damage was gradually repaired and partial operation began in 1945. Full operation was restored by 1946.
The next step taken by the company was to negotiate partnership agreements for the production and distribution of products to pharmacies, wholesalers and hospitals throughout Greece with the following companies:
SPECIA RHONE-POULENC – France (1947)
LABORATOIRES HOUDE – France (1947)
DON BAXTER INC. – USA (1958)
LABORATOIRES LOGEAIS – France (1960)
TIE WARRENTEED PRODUCT CO. – USA (1963)
MAY & BAKER Lill. – UK (1964)
LABORATOIRES BOTTU – France (1967)
ELI LILL Y & CO – USA (1970)
In 1948 facilities were expanded by 1000 m2 for manufacture of SPECIA HELLAS LTD products and a new 750 m2 extension was devoted to the manufacture of BAXTER products (serum injections).
In 1961 COOPER SA acquired a majority shareholding in SPECIA HELLAS LTD which was established in the meantime between COOPER SA and SPECIA/RHONE POULENC for the production of sterile products, primarily antibiotics.
The collaboration between the two companies led to the creation of the joint-venture company Rhone Poulenc – Cooper which, through a series of acquisitions and mergers of the parent company Rhone Poulenc in 1998, led to the termination of the cooperative agreement between the two companies and its new independent shareholder relationship.
In 2001 COOPER SA entered a new partnership with Fresenius Kabi Hellas SA (a subsidiary of Fresenius A.G. Germany) for contract manufacturing of large volume injectable solutions on behalf of FKH for the Greek market, as well as their distribution throughout the country.
In June 2006, COOPER SA launched its new, dynamic course of development in the healthcare field. Reorganization, integration of new management and marketing methods, as well as the dedication of the staff to achieving quality objectives in the production process, as well effective promotion and distribution of its products have laid the foundations for its future progress. 2009 marked the expansion of the cooperation agreementwith Fresenius Kabi Hellas in the hospital sector to include distribution, promotion and sale of a range of generic injectable products (antibiotics and anesthetics).
2015
2014
2013
2012
2011
2010
2009
2008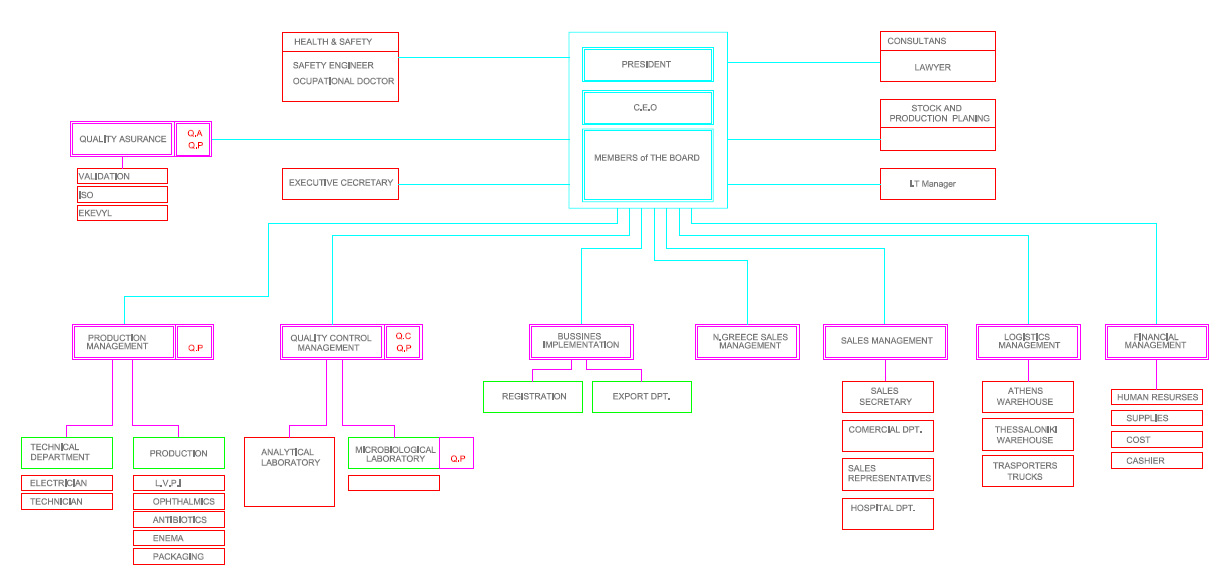 Its major manufacturing facilities in sterile ophthalmic solutions, small & large volume injectables and large volume parenteral solutions together with its quality control systems and procedures which ensure proper production and quality control standards, have all established COOPER's position in the pharmaceutical market. With its distinguished history of past and present partnerships, COOPER SA has become an essential partner in the field of both production and distribution of sterile Pharmaceutical Products.
Our partnership with Fresenius Kabi Hellas focuses on promotion, sales and distribution, while companies such as SPECIFAR, DEMO, HELP, MEDICUS, NORMA,VERISFIELD, PROEL, MEDITRINA, PHARMALINE, FARAN, FARMEX, PHARMANEL, ALET etc have entrusted the production of their injectable products or ophthalmic solutions (eye drops) to us.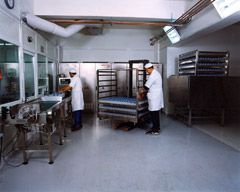 Our employees are a critical factor in our success. We understand that we are in a globalized and ever-changing environment, and recognize that our ability to adapt is based on our exceptionally skilled and highly effective workforce.
We aim to strengthen teamwork and cooperation of all departments in order to achieve the goals and growth of the company.
The workforce of our company comprises of:
Scientific staff in all departments of the company
Trained technical personnel responsible for the proper functioning and maintenance of machinery and equipment
Trained workforce with extensive experience in developing all pharmacotechnical forms
Furthermore, we recognize that a constantly evolving workforce can give the business a competitive advantage, and accordingly we promote continuing career development for our employees to strengthen creativity and innovation, to the mutual benefit of both the company and the individual, by developing their existing skills and talents. In particular, production department personnel receive ongoing in-house training with respect to the requirements of GMPs and ISO standard 9001:2000 in order to ensure maximum productivity and optimum product quality.
The evolution of COOPER S.A. in a competitive pharmaceutical company is, mainly and above of all, due to our people who are characterized by:
1. Initiative & effectiveness
2. Determination & innovative ideas
3. Ability to guide
The intension of COOPER S.A. is to continue supporting without interruption the development efforts of its employees and providing them with the necessary training programs to fulfil their responsibilities, as well as to promote their own personal and professional development.
If you wish to become a member of COOPER S.A. you can submit your CV (*.doc, *.docx, *.pdf, *.odt) using the form below.
Sending your CV does not entail a job offer or immediate response. The Human Resources department of the company archives all applications received and when necessary communicates with the potential candidates.