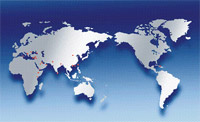 COOPER SA is active in the field of exportations for many years now. Exploring new markets beyond Greek borders, it has already established a recognized presence abroad.
High quality, competitive prices, sterile production processes and quality control are the elements which distinguish it and have given it its reputation as an excellent partner in the field.
Our ongoing objective is to meet the needs of the international market, adapted to the specific unique needs of each country.